Delbarton School
Class Of 1959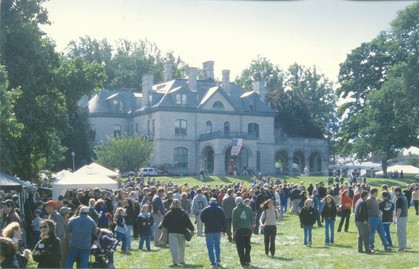 Please sign up to access the web site by clicking "Classmate Profiles", click your name, click on "join here", enter your email address, and create your own password. If you have any trouble,click on the "Contact Us" link on the left.
Delbarton School
Class Of 1959
Hi Guys!

In case you haven't noticed it's 2019! And yes, on June 5th it will be 60 years since we put Sugar Loaf Mountain in the rear view mirror. We all went our separate ways, yet we maintained a bond that is probably stronger today than the day we graduated. Career wise we are a divergent group, and geographically we put down roots up and down the east coast....(Nevins we still consider you a Jersey Boy! 😂). Yet despite all the distractions, we, Delbarton Class of 1959, are a close knit group.

We are planning two get togethers to celebrate our 60th Anniversary . First will be our summer cook out at Casa de McNamara on Thursday, July 18, 2019. This is always a fun evening graciously hosted by Jack and Ann McNamara, with Chef Murph on the grill. This year, those wishing will have the opportunity to renew their wedding vows officiated by Fr. Andrew, OSB.

Our second event will be on Saturday, October 12, 2019 in coordination with Homecoming on the Delbarton campus. Since it's our 60th Anniversary we will receive special recognition and favors. Even if you haven't attended many or any of our get togethers, we implore you to make an effort to join us this year.

Details will be sent to everyone as we get closer to the events, but we ask you to please put these dates in your calendar now. May God bless you and your loved ones.

>THE COMMITTEE <



http://www.delbarton59.com/


This message has been sent to you from mike@slatmark.com. You cannot reply directly. Click here if you wish to start a new email to mike@slatmark.com.


To change or discontinue these email notifications manage your Notify Me settings.


mslatterysr@slatterymarketing.com or 201 704 0113
School
Class of 1959